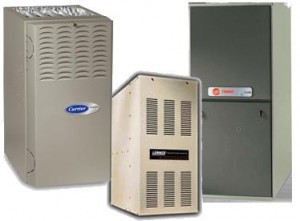 Offering both gas and oil furnaces, Carrier is a top brand that offers the most in efficient heating with high performance as well. Ensuring that the heat you feel within your home is even and comfortable, while also providing up to 96.6% efficiency, getting a Carrier furnace is a great move if you are looking for cost savings in the heating of your home. There are many different models offered, offering a variety of functions and features to ensure that your home is efficiently and effectively heated throughout the entire winter for years to come.
Types of Furnaces Offered
If you are in the market looking for a Carrier furnace, you will have many options in the type of furnace to purchase. There are gas and oil furnaces offered by Carrier, providing the most in efficiency, as well as high performance. The gas furnaces offered by Carrier come in many varieties and models, such as:
* Infinity ICS
* Infinity 96
* Performance 96
* Comfort 95
* Base 80
There are also many oil units offered, that too offer cost savings through efficiency and high performing units such as:
*Performance Variable Speed 80
*Performance 80
*Comfort 80
Both the gas and oil Carrier furnaces offer top-of-the line and up-to-date features that ensure optimal functioning with increased efficiency to ensure that homeowners are able to take advantage of great savings through long-term use.
Features of Carrier Furnace
When you are seeking top-of-the-line features, a Carrier furnace can sure offer what you need. There are many features of the different units, some that are only on various units, and some that are on all. The Performance series oil units offer the Riello burner, a multi or variable speed blower, dependant on the model, and a lifetime heat exchanger warranty. The gas units offer optimal features, depending on the actual series and model chosen, including:
* IdealComfort technology
* Variable speed blower
* Ideal Humidity System
* Two-stage operation
The various models can provide different functions, and added to an A/C system can optimally perform year round, no matter when your home may need some heating.
Price Range for Carrier Furnace
Getting a price quote for a Carrier furnace will depend greatly on the actual model you are interested in of course. You can find the Carrier brand furnaces for as low as $800 through some dealers, increasing in price with the performance, size, and efficiency of the unit. The top models offered through Carrier furnace can offer 3.5 times of tighter temperature control with complete quietness for silent performance that increases the benefits of the unit. With up to 96.6% efficiency offered on the top models, you will spend a bit more for the unit itself, but the long term savings will be quite great. The less expensive models can still offer as much as 80% efficiency and more, still providing savings through use.
Getting a Carrier furnace for your home will ensure that you get optimal heating in the coldest winters, with the least amount in costs. If you are seeking replacement of a less efficient model, or trying to replace a no longer working unit, a Carrier furnace is a great choice to make for optimal function and efficiency for a great number of years.